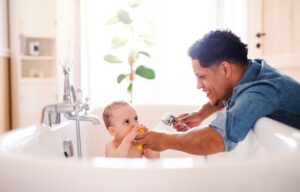 You rely on your water heater on a regular basis, whether you realize it or not. From showering to washing your hands to washing your dishes, you trust your water heater to do its job and provide the supply of warm water that you need.
This can all come to a halt if something goes seriously wrong with your system. But don't just wait until you no longer have hot water to get your water heater checked out! You'll want to look for other indicators of trouble before your water heater ultimately fails.
We want to help you stay ahead of the problems that may be brewing in your water heater. We've provided some warning signs that you need water heater repair in Kelowna.
Indicators Your Water Heater Is Struggling
Be aware of these and other signs that something is wrong with your water heater so you can get repairs before the system breaks down.
Whistling noises
Does your water heater sound like it is trying to mimic a hot tea kettle? While your water heater is meant to warm water for your home, it shouldn't create this noise in the process. This sound is a likely indicator that there is sediment building up in the system, hindering the hot water from exiting it. The result is that the water becomes trapped in the sediment, heats up to the point of evaporation, and then, when the steam escapes, creates a whistling noise. This can lead to more trouble down the road, so it is best to have a professional check the water heater and flush it out.
Weakened water pressure
Have you begun to notice that the amount of hot water that you are receiving is less than usual or just a weaker pressure than usual? Weakened water pressure across the board is a plumbing problem, to be sure, but if the pressure issue is just from your hot water supply, then it may mean the issue lies with your water heater.
Fluctuating water temperature
Another warning sign that your water heater has started to struggle is when it can't supply the right amount of warm water. In most cases, before your water supply goes completely cold, it will fluctuate in temperature. You may notice that you only get warm water for a few minutes and then the water goes lukewarm. Or it might look like your water supply bounces from warm to cold and back again. Don't ignore this strange behavior. This is a water heater in need of assistance.
Trust Our Team With Your Water Heater Needs
Our team is here to help with your water heater on its good and bad days. We provide water heater maintenance to keep problems to a minimum for your system. We are also here to help effectively resolve the issues that can trouble your water heater over the course of its lifespan.
We are locals too so we know how important it is to ensure you have a steady supply of hot water for your home.
Contact Comfort Tech Heating & Cooling to get the service you need. We guarantee your comfort with every job we do.