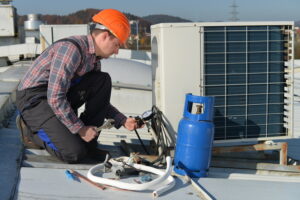 We often take our refrigerators and air conditioning for granted. These luxuries even some of our grandparents didn't have access to. We rely on them to keep our food fresh, our homes cool, and our lives comfortable.
Have you ever stopped to think about what makes these appliances work? A critical component is refrigerant. It is a substance responsible for absorbing heat and providing cooling.
Sometimes that refrigerant leaks, which can have some nasty effects. Let's help give you an inside look into the consequences of a refrigerant leak. This can be a significant issue, not only for your appliances but also for the environment and energy consumption.