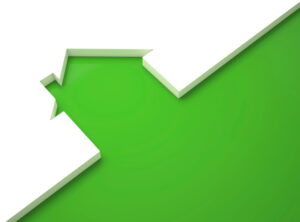 Keeping your home comfortable during the coldest months of the year can feel like a challenge at times, although this is made much easier with a furnace that is working right. You may start to run into trouble though with the overall cost of running your system.
You deserve to enjoy a comfortably warm home when temperatures outside drop below zero. But you should be able to do this without destroying your budget.
Here are some helpful tips to ensure that you can keep your home warm at a reasonable price.
1. Schedule maintenance for your furnace if you haven't already.
There is more than one reason our team provides furnace maintenance in Kelowna and the surrounding areas. One of those reasons is that it helps to improve the overall efficiency of your furnace. This service can prevent a loss of up to 5% of your system's efficiency level, helping you keep the house warm without worrying about overly high energy bills.
2. Use sunlight to add some radiant heat to the home.
If you encounter some sunny weather, we'd say that it is time to let the light in! Sunlight carries a lot of radiant heat, so letting in some sunlight can help heat up the house. This can reduce the amount of work that your heating system has to do which, as a result, improves its efficiency by allowing it to use less energy to get the job done.
3. Keep doors and windows closed tight while running the heater.
Fresh air can be nice but opening the window to let in a breeze is going to end up straining your furnace. Letting in fresh air through an open door or window means that you are letting warm air out, increasing the amount of work that your furnace has to do.
4. Change your filter and get the area around your furnace clear.
There are a few small tasks that you can do to help your furnace do its job more efficiently and effectively. The first is to make sure that you keep a clean filter in place by checking it and changing it out every one to three months. The other is making sure that your furnace has about two feet of space around it that is clear to keep things safer and reduce the chance of overheating.
5. Keep your thermostat at a reasonable setting.
Last but not least, make sure to keep your thermostat temperature setting reasonable. But you may be wondering what qualifies as "reasonable." According to Energyrates.ca, you'll want to keep the thermostat at 20°C when you are at home. This will help you stay comfortable without leading to high use of energy.
If you leave home for vacation this year, then you can set your thermostat to 13°C. This helps prevent issues like frozen pipes while no one is home.
Are you comfortable? Contact the Comfort Tech Heating & Cooling team to ensure that you can always say, "Yes!"