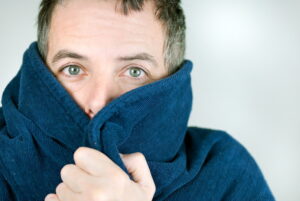 Having a working furnace in your home in Kelowna is highly important. We are locals as well and we know just how cold it can get during the winter season. That's why we provide reliable and prompt heating services for residents like you. With our help, you can get through a long list of winters without worrying about a furnace breakdown.
While our services can and will help your system operate well for the longest amount of time, it doesn't mean that your heater will last forever. One day, you'll need a furnace replacement in West Kelowna. When that day comes, we're here to help you.
If you are worried that your furnace isn't going to make it through the winter this year, it may be time to reach out to us. Check for these warning signs and then contact us to talk to a technician.
The Warning Signs You Need a New Heating System
Before it gets any colder, let's make sure that your furnace will be able to provide you with the comfort and safety you need. If you notice one or more of these warning signs, the sooner you schedule a replacement, the better.
Your system is 15+ years old. A furnace that has reached or surpassed the 15-year mark is more likely to eat up extra energy and fuel to do its job while also being at a higher risk of repair needs. Any heating system that has hit 15 years old is one that should be assessed for replacement.
Your furnace is developing frequent repair needs. How often does your heating system need to be repaired? Once every few years is often the average for repair needs. More frequently occurring repairs are worth a pause. Yearly repairs are a sign that you have a furnace on its last leg. Plus, yearly repairs are going to add up in terms of how much money you spend on them. Your money is better spent on an upgrade at this stage.
Repair bills are too expensive. The frequency of repairs isn't the only issue to watch for. The price of your repair bills can be an indicator of trouble too. Let's say you only need repairs every couple of years still. That's good in terms of frequency but may not be in terms of the price range. If the cost of your repair could pay for a large portion of the price of a new system, then you're better off putting the money towards an upgraded furnace instead.
Why Upgrade Now
We know that getting an upgrade for your heating system isn't a small decision. However, it isn't something to put off either. Getting the process started now can ensure that there is less of a wait for your new heating system to arrive and can give you a chance to book your replacement for a day and time that works best for you. Planning ahead also, and probably most importantly, helps prevent the incidence of a full furnace breakdown on a cold day!
Are you comfortable? If not, then contact Comfort Tech Heating & Cooling to schedule your next service. We guarantee your comfort with every job we do.