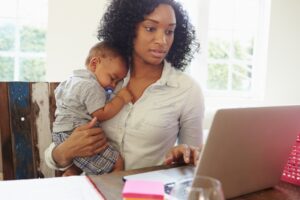 Your furnace turns on and you relax, hoping that your heating system is going to warm up your home quickly. However, right when you feel those first bursts of warm air enter the room, the system shuts off.
That's not right. And it is made more concerning when the furnace heater turns on again right after this occurs. If you feel like this is hard on the heating system, then you'd be right
What you are likely noticing is short cycling and it is a prime reason to schedule furnace repair in Kelowna, BC.
What is Short Cycling?
Short cycling describes when your furnace develops shortened or interrupted cycles. When your furnace short cycles, you may notice that the amount of time that it runs is reduced to 10 minutes or less. That amount of time will gradually lessen until the core cause of the problem is identified or addressed.
Why a Short Cycling Furnace Is Bad News
As you can likely guess, a furnace that short cycles is going to be unable to heat up your home properly. The system isn't able to produce the correct amount of heat for one reason or another, resulting in a home that is colder than usual, despite the added strain on your furnace.
The other bad part about short cycling is that it adds strain to your furnace and increases your energy bills. Short cycling actually causes extra wear and tear on your furnace because it cycles on and off much more often in an effort to try to heat up the house. For any system, the act of cycling on is a very energy-heavy process, increasing the system's demand for fuel and electricity. This will, of course, show up on your monthly energy bill.
That means that short cycling adds up to more energy used, more strain on your furnace, and less heat produced. We can likely all agree that paying more for a smaller return is a pretty bad deal.
What May Cause This Issue?
Short cycling is a problem but it is one that is caused by a deeper issue. In many cases, regular furnace maintenance can help reduce the chances that this issue will arise in the first place.
Your furnace may be overheating, causing it to shut off early. It may also be tripping its circuit as a result. While this is a safety measure, it is also a big hassle.
Another possible cause is that your thermostat can't detect the temperature properly and is telling your furnace to shut off early.
Lastly, your furnace may have issues with ignition or the supply of electricity and/or gas that allows it to create heat, to begin with.
If you notice that your furnace has started to short cycle or, on the flip side, never stops running, then it is worthwhile to have a technician come check things out. The experts at Comfort Tech will arrive ready to assess the system, diagnose the core problem, and fix it promptly.
Are you comfortable? Let's work together to make sure the answer is always, "Yes!" Contact Comfort Tech Heating & Cooling to schedule your furnace repairs. We guarantee your comfort with everything we do.