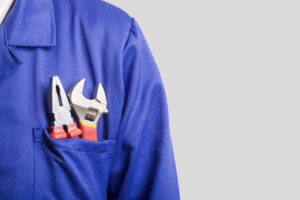 When the weather finally starts to warm up as we get closer to summer, it can feel like a great relief compared to the icy cold we see in wintertime. But our climate doesn't always stick to the comfortable temperature range. It will get hotter and there will be days when all we want is a cold breeze again.
Having a team to turn to that will help keep your home's air conditioner reliable will be a great relief throughout the hottest parts of the year. The technicians at Comfort Tech Heating & Cooling are proud to be your best resource for air conditioner services in Kelowna, BC.
Read on to learn what we can do for you or contact us for your AC service today.
What AC Services You Can Come to Us For
Not sure if we can provide the services you need? Here are the air conditioner services we offer. When you work with us, you always receive top-quality work.
Air Conditioning Installation: A professional installation for your air conditioner is one of the most important services you can schedule. You have to have this done by an expert in order to ensure that it is installed correctly, sized properly, and working effectively. When you work with us for your AC installation, you'll be working with a residential Daikin dealer so you can enjoy some of the best systems on the market.
AC Maintenance: Maintenance is an often-underestimated service that we recommend everyone makes sure to schedule each year. This tune-up will help to address small inefficiencies to optimize your system's operation and energy usage. It will also prevent up to 85% of repair needs that your system may need.
Air Conditioner Repairs: Having trouble with a faulty air conditioner? If your system isn't cooling the air properly, is emitting strange sounds, or is causing other problems, then you can come to us for your repairs. We offer 24/7 emergency services too.
What Systems We Service
Wondering what systems we can work on? We can service almost every type of AC unit out there, including:
Central Air Conditioners: Central AC units use refrigerant to create cool air and deliver it through the ductwork in your home. These systems are great for evenly cooling all kinds of homes.
Heat Pumps: Heat pumps use refrigerant to create comfortable air, both warm and cold. Because they can reverse their flow of refrigerant, heat pumps provide year-round comfort.
Ductless Air Conditioners: A ductless AC unit is a heat pump style of system that can deliver comfort without the need for ductwork. These offer highly efficient comfort and improvement to indoor air quality.
Evaporative Coolers: An evaporative cooler is a kind of system that uses water-soaked pads to cool the air in your home. These are highly efficient and can be more eco-friendly than other types of AC systems.
You can reach out to our team at any time to schedule the air conditioning services you need. We're proud to have served residents around the area since 2005.
Are you comfortable? Contact Comfort Tech Heating & Cooling to schedule your next AC service! We guarantee your comfort with every job we do.