Google
cluciow, 3+ years ago
BBB
Skitcko S, 3+ years ago
We have always been happy with the outstanding service offered by Comfort Tech. Every technician has been fully qualified, helpful and pleasant to deal with. Couldn't ask for more.
BBB
Carol G, 3+ years ago
Very professional and very thorough. I would recommend them. They arrived on time and left no mess behind. I feel very comfortable with using my fireplace now.
Google
Richard W., 3+ years ago
Friendly staff. Knowledgeable workers. Fair pricing. They even offer service contracts for furnace and a/c yearly service. You get a better price doing that. Heating and A/C sales and service. Recently moved to Kirchner Rd, to this newer location. Right across the street from KalTire and Fairfield Animal Hospital, you can't miss it.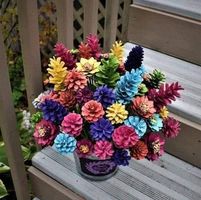 Facebook
Laurie Oppen, 3+ years ago
Thank you for Awesome service...would recommend them in a heart beat! Honest, reliable and affordable!
BBB
Sandra H, 3+ years ago
Comfort Tech's service people were great, friendly and professional. I would recommend them to anyone who needs there services.
Google
rod n, 3+ years ago
Great honest service
Thanks Mike
Google
Kaleigh and Luke Best, 3+ years ago
Would definitely recommend comfort tech to anyone! They're not pushy, give you your options, and do a great job!
Google
Diane Duckett, 3+ years ago
Very professional and accommodating from start to finish. I was impressed and confident that they would do a good job so didn't even bother to get other quotes. I would highly recommend. This was a pleasant experience and they took care of the Fortis rebate application as well. Excellent job all round.
BBB
Diane D, 3+ years ago
Excellent service. Professional and courteous people. This company made my life easy, instilled confidence, was very accommodating and did a great job. Highly recommended.